WHAT IF IT WAS POSSIBLE TO MAKE NEW REVENUES EXPONENTIALLY FASTER THAN THE OLD ONES DISAPPEAR?
This is how Pollenizer powers some of the biggest companies in the world.
Growth
HOW WE DELIVER NEW GROWTH
When we work with customers like Telstra, Fonterra and the Australian Federal Government we have the same mindset as when we start a company. We need to understand what the massive outcome of working together will be. We want to step change your innovation capability.
We have run many large scale programs for big companies. We help to diagnose where they are now and guide them on how they can step change their impact. We connect them with innovators in the entrepreneurship community and design and execute programs that enable them to build their internal innovation capability. All our work is focused on enabling and delivering new growth.
GLOBAL REACH
Through our unique partnership with Publicis Drugstore we run our programs globally, delivering world-class marketing and technology capability to our clients.
Pollenizer products to diagnose your current innovation capability.
Components
Workshop: Half day

Report: Innovation Capability Profile for your company
Outputs
Clarity: Where your company sits against various benchmarks

Actions: Practical steps for what to do next
Pollenizer products for guiding your company step by step towards innovation machine. Real change needs a persistent approach over time.
Growth Practice Advisory
Embed Pollenizer's Startup Science inside your organisation. A mix of two parallel streams to manage how your innovation system is governed at a leadership level and how it is executed by your teams.
Components
Whole or half day per week advisory

Professional Startup Science coaching
Success Core Lifecycle portfolio management for your new growth opportunities

Outputs
Detailed design blueprint for embedding Startup Science in your organisation

Execution plan for introducing a new way of working to your teams
Performance monitoring approach using innovation accounting

Portfolio management including funding and incentive models
Growth Transformation
A series of workshops to design a path to building a culture for your growth teams that is unblocked and passionate about the challenge ahead.
Components
3 x 1 day workshops

Co-ordination with your legal and financial teams

Best practice toolkits to get things started quickly with an approach that works
Outputs
Tailored approach to governing equity, IP and risk

Incentive program for your teams

Standard tools to reduce friction during the new growth creation process
Pollenizer products for inspiring your company, exploring what it could become and connecting it with innovation ecosystems.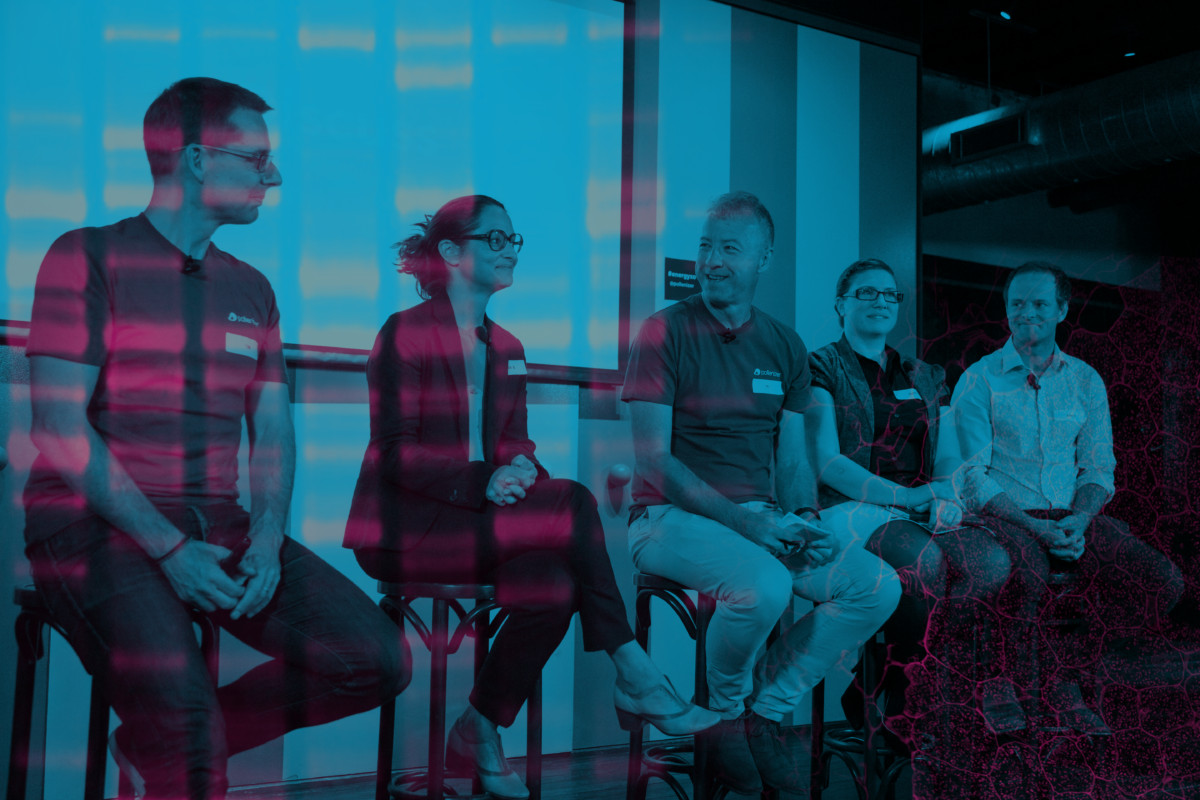 Meet the Maker
A one-day (or evening) strategy and foresight session bringing C-level executives together with startup founders for tech inspiration and long-range strategic development.
Codemaker
A 1-day training course for leaders, that enables a deeper understanding of how digital products are built and function, through tuition in the fundamentals of coding and web architecture. Just what you need to be able to have technical conversations with your teams..
Leadership Bootcamp
Roll up your sleeves and experience how startups create growth companies. This workshop is for board directors and senior leaders to quickly acquire new business model discovery methods.
Components
Half day orientation workshop for executive leaders

2-day workshop for senior leaders to experience the Startup Science way of working

Hands-on immersion into lean startup and design thinking
Outputs
Understanding through experience how this way of working if different to typical enterprise approaches

Toolkit you can use in your work to start customer-centered business model discovery

A simple plan for next actions
Pollenizer products for introducing Startup Science and new ways of working to your organisation.
Microhack
An intimate 2 day experience using Startup Science to identify problems and prototype solutions that customers love. Immersive and action-driven, a Microhack transforms anybody into a maker.
Components
2 day workshop

Up to 20 people.

Optional talent recruiting component to mix your internal team with new perspectives.
Outputs
Up to 10 new business model ideas that can be assessed for next steps

A new work pattern you can use in your company to break ground with new ideas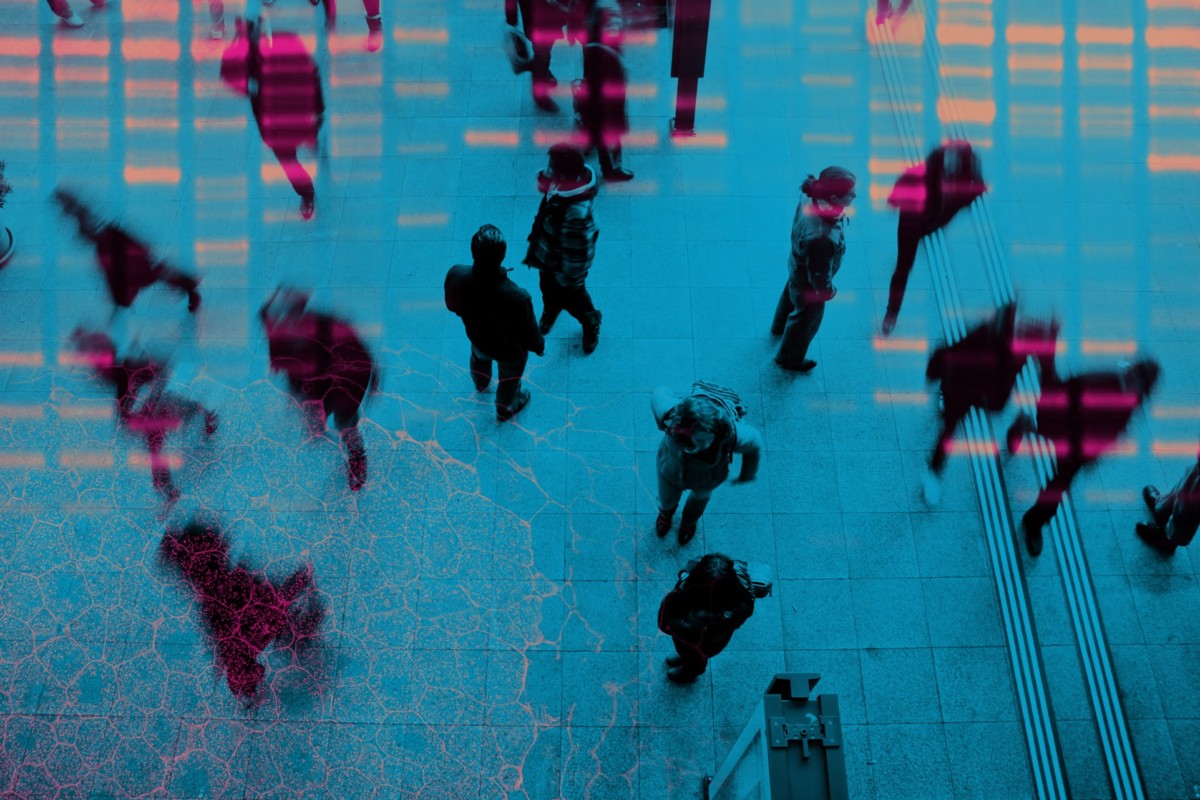 Innovation Tournament
A massive scale innovation tournament for up to 1,500 employees. A high impact way to launch a new innovation program and activate an entire company across silos.
Components
Launch events

Online idea and team development program

2.5 day hackathon

Design for what happens next
Outputs
Hundreds of new ideas

Inspiring 'change -bomb' to mark a new way of working

New employee talent identified

10 startup prototypes that can be actioned
3 Giant Leaps
An online program of daily insights and actions that step entrepreneurs through what they need to do to transform an idea into a business and form a team. The three giant leaps are: forming a massive idea, proving that real customers want the idea and then pitching it to make sure it goes to the next step. Supports up to 1,500 per cohort.
Components
28 insights and actions

Slack community to learn from each other

Online workbook

Professional coaches available to help
Outputs
Stimulate ideas and turn them into prototype businesses in spare time.
Pollenizer products for turning ideas into powerful new businesses that will bring new growth to your organisation.
Managed Incubator/ Accelerator 
A place outside your organisation to get new ideas started. A rich curriculum of 'Superpowers', professional Pollenizer coaching, and a powerful mentor network of entrepreneurs, scientists, government and large companies to increase your chances of success. Sydney, Melbourne and Singapore
Components
12 week rolling cycles January, April, July, October.

Amazing space and experienced people away from parent company patterns.

'Superpower' masterclasses, mentors and guest speakers.

Opportunities to connect with diverse communities who can help and inspire.

Easy access to other resources. Software, big data, media, design.

Startup Science Innovation Platform and Tools
Outputs
An accelerated path to market for new ideas which avoid the distractions of head office.

Increased Learning Velocity improving the quality of work and likelihood of success.

Genome report on progress of your teams using innovation accounting
Incubator/ Accelerator System Design
We design incubation and acceleration programs for you to run inside your organisation. Our team gets it started and then trains your team to take it on.
Components
Strategy on how an incubator or accelerator fits in your organisation

Design for themes, cadence, incentives, curriculum and more

Startup Science Innovation Platform and Tools
Outputs
An operating accelerator program that fits with your strategy

The system around your accelerator that makes it work
Maker 3
A 3 week maker program to build something that can test either SOLUTION, CHANNELS or PROBLEM. Professional makers from Publicis Drugstore will create what you need to run your experiments. Teams must be in a Pollenizer Incubator program.
Components
Fixed price and time (3 weeks).

Professional teams make what you need to run your tests.

Access to global media networks and tools
Outputs
Either:

SOLUTION: Minimum viable product – app or website

CHANNELS: Ad creative and placement – various media

PROBLEM: Market research and landing page creation
Lean Go-To-Market
When you need to take known products to market or incrementally improve what you have, this program replaces a Powerpoint business case with a high velocity, customer-led experiment that pitches real evidence back to the business.
Components
6 week acceleration program

One-on-one coaching of teams

Startup Science Platform and Tools
Outputs
Take sustaining innovation to market faster

Validate business cases before committing major investment

Find spectacular 'Unfair Advantage' when combining the assets of your business with an existing product you are taking to market
Pollenizer products for building the new technologies that enable new growth.
Production Build
When you have discovered what needs to be built, we begin the design and assembly of your product with world-class UX and software engineering capability.
Components
Design process based on your lean customer discovery process

UX, s

oftware engineering (front and back end) and d

ata management

Team of developers that have delivered some of the world's biggest digital projects (Nurun or Sapient)
Outputs
Your product delivered and ready to scale